After fronting the Sex Pistols, John Lydon formed post-punk originators Public Image Ltd (PiL). Widely regarded as one of the most innovative bands of all time, their music and vision earned them 5 UK Top 20 Singles and 5 UK Top 20 Albums.
With a shifting line-up and unique sound – fusing rock, dance, folk, pop and dub – Lydon guided the band from their debut album 'First Issue' in 1978 through to 1992's 'That What Is Not', before a 17 year hiatus.
Lydon reactivated PiL in 2009, touring extensively and releasing two critically acclaimed albums 'This is PiL' in 2012 followed by 'What The World Needs Now…' in 2015.
John Lydon, Lu Edmonds, Scott Firth and Bruce Smith continue as PiL. They are the longest stable line-up in the band's history and continue to challenge and thrive.
See timeline below for further information…
Follow this link for a list of PiL Members 1978-Present…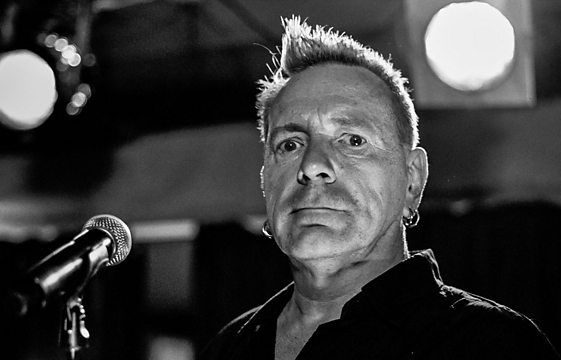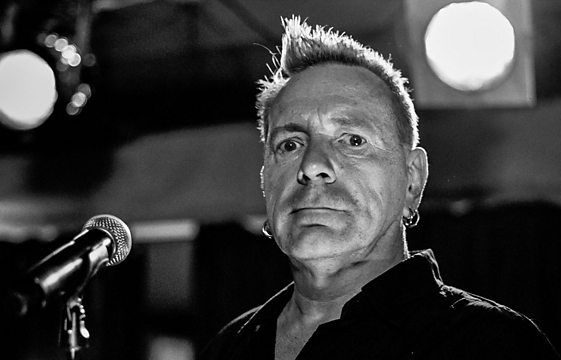 PiL Timeline 1978-Present
1978
John Lydon forms Public Image with Keith Levene (guitar), Jah Wobble (bass), and Jim Walker (drums).
The band sign to Virgin Records and release their debut single 'Public Image' in October, followed by the album 'Public Image – First Issue' in December. Barely six months after forming.
PiL (Public Image Limited) play their first UK shows on Christmas Day and Boxing Day.
1979
Jim Walker leaves to be replaced by a succession of drummers, most notably Richard Dudanski then Martin Atkins.
Release of the second single 'Death Disco'. Written by John Lydon to his dying mother.
'Metal Box' is released: 12 tracks on three separate 12″ records – playing at 45 rpm – housed in a limited edition metal canister.
1980
PiL play their first US shows and also appear on 'American Bandstand'. John Lydon brings the audience on stage to dance and mime to 'Poptones' and 'Careering'.
Jah Wobble leaves. Jeannette Lee – who had worked behind the scenes – takes a more prominent, but still non-musical, role.
Release of live album 'Paris Au Printemps'. Recorded live in Paris, January 17th and 18th, 1980. 'Metal Box' is re-released as 'Second Edition' in a cardboard sleeve.
1981
Release of third studio album 'Flowers of Romance'. Preceded by the single.
PiL play a special show at New York, The Ritz. They perform behind a huge video screen. The audience riots.
PiL decide to relocate to New York from London due to logistics and Police harassment.
1982
Drummer Martin Atkins rejoins, followed by bassist Pete Jones.
Recording begins in New York on what will be the 4th PiL studio album.
US and Canadian live shows.
1983
Pete Jones leaves. Keith Levene leaves.
PiL play a short Japanese tour. John Lydon is the only founder member still in the band. With the exception of Martin Atkins, the line-up is largely unknown local New Jersey musicians hired for the shows. A live album from the tour is released.
Release of 'This Is Not A Love Song'. PiL's biggest UK hit single; peaking at Number 5. Followed by the first real UK and European tours.
1984
'This Is What You Want… This Is What You Get' album is released, preceded by 'Bad Life' single. The album contains re-recorded material from the 1982 & 1983 New York sessions sessions; including 'This Is Not A Love Song'.
New live line-up is recruited for North American, Japanese and Australian tours.
John Lydon – now the only original PiL member – releases his first single outside the band. Time Zone: 'World Destruction' with Africa Bambaataa.
1986
Release of 'Album' album. Recorded with producer Bill Laswell and various session musicians; including Ginger Baker, Steve Vai, and Ryuichi Sakamoto. 'Rise' from the album peaks at Number 11 in the UK charts.
A new PiL band is recruited: John McGeoch (guitar), Allan Dias (bass), Lu Edmonds (keyboards / guitar) and Bruce Smith (drums).
UK, European and North American tours.
1987
The "new" PiL release their first album together 'Happy?'.
Release of the single's 'Seattle' and 'The Body'.
UK, European and North American Tours, plus first ever South American shows.
1988
PiL headline the first day of the 'Rock Summer Festival' in Tallinn, Estonia (USSR) playing to over 120,000 people. The biggest rock festival to be played behind the Iron Curtain.
Lu Edmonds is forced to quit the band due to health problems.
1989
Release of '9'. The 7th PiL studio album. And the 9th album including the two live albums.
PiL – along with New Order and The Sugarcubes (featuring Bjork) – tour North America. The three band package tour – known as 'Monsters of Alternative Rock' – is a forerunner to the now famous Lollapalooza tours of the early nineties.
Australian Tour. And one-off UK show at London, Hammersmith.
1990
Bruce Smith leaves.
'The Greatest Hits So Far' compilation album is released; including several 12″ mixes and remixes, plus the new track 'Don't Ask Me'.
'Don't Ask Me' becomes PiL's biggest UK hit single since 'Rise'.
1992
PiL – Lydon, McGeoch and Dias – release 'That What Is Not'. The band are complemented by sessions players.
EMI Records take over Virgin Records. PiL leave the label.
North American package tour with BAD, Live and Blind Melon. Followed by UK, European and South American Tours, plus more US shows. Allan Dias leaves during European shows.
1993
John Lydon announces he has put PiL on hiatus to concentrate on recording a solo album; and to complete his autobiography 'Rotten No Irish, No Blacks, No Dogs'. He also releases 'Open Up' a collaboration single with Leftfield.
1994
Publication of John Lydon's autobiography 'Rotten No Irish, No Blacks, No Dogs'.
1997
John Lydon releases the solo album 'Psycho's Path'. His first album outside PiL since the band was formed. He also plays live dates in North America and Japan.
1999
Release of limited edition 4 CD PiL box set 'Plastic Box'. 64 tracks in total. Including sleevenotes from John Lydon: "This collection represents a comma not a full stop, I fully intend to carry on with PiL,and there will be more in the future…"
2004
PiL guitarist John McGeoch dies aged just 48. RiP.
2005
Release of John Lydon compilation CD 'Best of British £1 Notes' covering his whole career from the Sex Pistols, through PiL, to solo records and collaborations.
The DVD release features several PiL promo videos and also includes 3 previously unreleased extended audio mixes from 'Metal Box'.
2006
A vinyl replica of 'Metal Box' – 3x45rpm, housed in a metal can – is released in the USA by the 4 Men With Beards re-issue label. This is the first time the album had been released in its original form in the US.
2009
Public Image Limited return to play their first live shows in 17 years. John Lydon is joined by former PiL members Lu Edmonds (Guitar & Misc), Bruce Smith (Drums), and new recruit Scott Firth (Bass).
2010
First North American show in 18 years; including a headlining appearance at Coachella Valley Music & Arts Festival in California. Further UK / European live dates and Festival appearances.
First ever live appearance in Israel. John Lydon declares "I hate all religion. I play for the people of Israel and not the Government". John Lydon later describes playing material such as 'Warrior', 'Four Enclosed Walls' and 'Religion' as one of the highlights of his career. Particularly when the crowd of Israel joined him on the "Allah' chorus of 'Four Enclosed Walls'.
Publication of 'Mr Rotten's Scrapbook'. Strictly limited edition to just 750 copies. The large format 'coffee table' style photographic book. Contains many unseen images of his life, career (including PiL) and includes handwritten commentary and quotes.
2011
PiL continue into 2011, playing more UK / European live dates and Festival appearances; including the Isle of Wight Festival and Summer Sonic Festival in Japan.
PiL awarded "Outstanding Contribution To Music" at Mojo Honours List.
Band enter the studio to record their first studio album since 1992.
2012
PiL release the studio album 'This is PiL' preceded by the Record Store Day EP 'One Drop'. The album is self-funded and released on their own PiL Official Ltd label.
Danny Boyle includes 'Under The House' in the London Olympics Opening Ceremony.
First live UK TV appearance in 20 years on BBC, Later With Jools Holland.
2013
First ever shows in China, along with tours of Japan and Australia.
UK / European Tour including Glastonbury Festival.
First ever North American release of PiL's debut album 'First Issue' via Light in the Attic Records.
John Lydon is honoured with the BMI icon award for songwriting.
2014
Career spanning PiL documentary in production (originally started 2010).
Publication of John Lydon's first full autobiography 'Anger is an Energy – My Life Uncensored' covering his full life including PiL.
One-off sold out show at London's 02 at the Indigo.
2015
Release of 10th studio album 'What The World Needs Now…' preceded by single 'Double Trouble' both via PiL Official.
UK, European and North American tours.
Release of 'The One' (UK) &'Bettie Page (US) 7" singles.
2016
Further UK & European tour dates.
First Latin America tour for 24 years.
Super-deluxe box set editions of 'Album' and 'Metal Box'.
2017
John Lydon publishes 'Mr Rotten's Songbook', celebrating 40 years of songwriting across PiL, solo & Sex Pistols.
Film Festival screenings of PiL documentary 'The Public Image is Rotten'.
2018
'The Public Image is Rotten' 40th Anniversary UK/Europe & Japanese Tour.
'The Public Image is Rotten' career spanning box set released.
'The Public Image is Rotten' documentary set for general release.
2019
John Lydon announces first ever UK Q&A tour. Starting Autumn 2020.
2020
2020 John Lydon UK Q&A tour is postponed until 2021 due to Covid-19 pandemic.
John Lydon publishes 'I Could Be Wrong, I Could Be Right' limited edition book.
PiL documentary 'The Public Image is Rotten' is given a streaming release.
2021
John Lydon 'I Could Be Wrong, I Could Be Right' Q&A tour. 50+ dates.
2022
PiL UK / European tour, preluded by an appearance at the Cruel World Festival in California. The first post covid PiL shows; and the first since 2018.
2023
PiL announce they are compete to represent Ireland at Eurovision 2023 with their new single Hawaii.
New album 'End of World' to be released later in the year. Their 11th studio album.
To be continued…